Gallery contains 29 images
Fiddleheads for spring open house, New England Culinary Institute
Illustrations for a Dartmouth Medicine magazine article that explores the thoughts of a terminally ill woman as she reflects on her marriage.
New England Culinary Institute
This watercolor illustration was created for a mission statement for Lahey-Hitchcock Clinic. Our recommendation was that the statement be presented as a poster rather than one of those anonymous 8 1/2 X 11 framed things that people don't seem to read. It worked: people wanted them on their walls.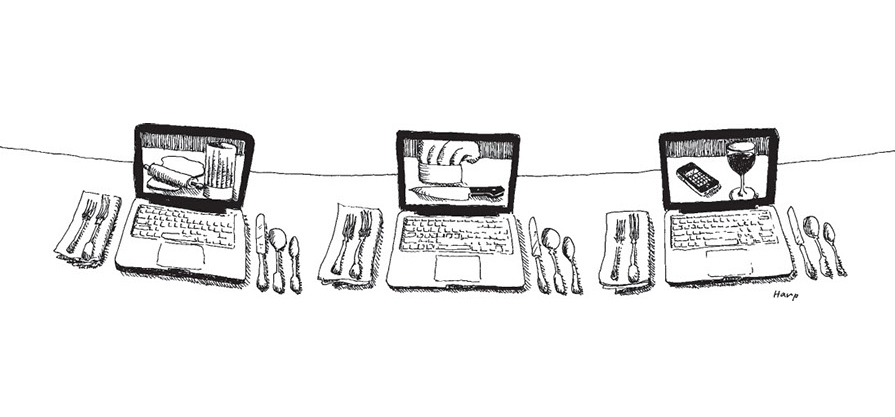 Online degree programs at New England Culinary Institute
New England Culinary Institute
This torn-paper collage, illustrating the subject of behavioral health, was designed for Cooley Dickinson Hospital.
Italian nun has a Valentine's vision
This watercolor rendering of Thomas Jefferson's home, Monticello, was used as part of an identity that we designed for Monticello Memoirs, an international symposium designed to bring together the men and women responsible for leading the information technology revolution.
This magazine cover illustration is a torn-paper collage for a cover story about safe and natural alternatives to mainstream cosmetics.
New England Culinary Institute
This piece was commissioned as a going-away gift for a client. It is a collage portrait comprised of various things — ticket stubs, a Winston Churchill quote, his house number, etc. — that are meaningful to him.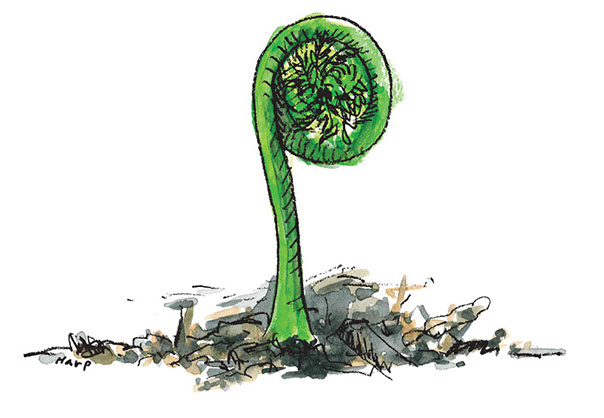 New England Culinary Institute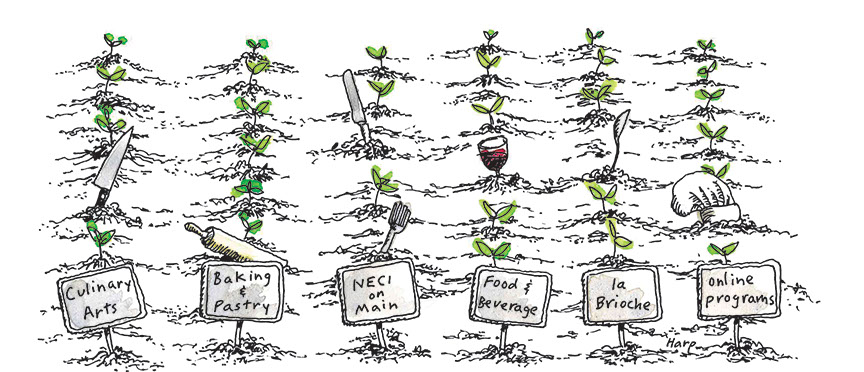 New England Culinary Institute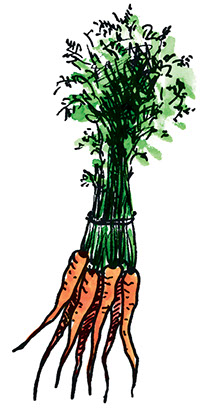 New England Culinary Institute
Cut-paper collage for Dartmouth Medicine cover story about medicine in the media.
This poster uses a rough watercolor portrait, the playwright's handwriting, and bold brush strokes to convey the complexity and rawness of Bertolt Brecht's life and work. Harp and Company was one of two design firms in the United States (the other was Milton Glaser), and 65 worldwide, invited by the Berliner Ensemble to design a poster for "100 Posters for the 100th Birthday of Bertolt Brecht." The posters were displayed at an international exhibition in Berlin.
New England Culinary Institute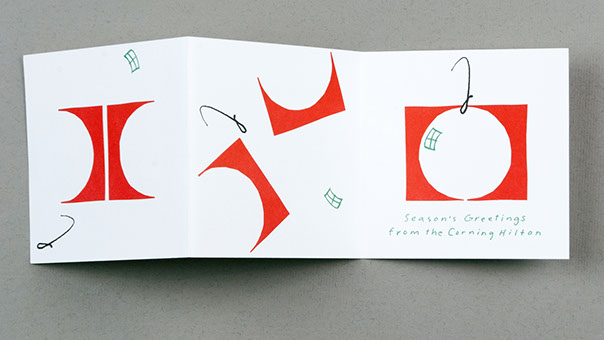 Christmas card for Corning Hilton
A nostalgic tribute to the state's iconic Old Man of the Mountain after it broke off the mountainside into a pile of unhappy rubble.
Fall open house, New England Culinary Institute
New England Culinary Institute
Writing Successful Science Proposal book cover design